Fiberglas Window Mesh Screen deckt eine große Fläche ab und misst 36 Zoll auf 100 Fuß Länge. Fiberglas Window Mesh ist resistent gegen Schäden durch Haustiere, UV-Licht und schweres Wetter. Glasfaser-Mesh-Bildschirm kann auch dazu beitragen, lästige Insekten fernzuhalten, selbst die kleinen, die in kleine Löcher passen. Fiberglas Fenstermatten Screening sind professionelle Qualität und eignen sich auch für Fenster-Installateure und professionelle Auftragnehmer. Es ist sehr gut und einfach zu schneiden und für die Abschirmung geeignet und kann viel abdecken und vielseitig für Türen und Fenster oder offene Bereiche verwendet werden .
Zertifikate : ISO9001, CE, SGS, ASTM, UL
Eigenschaften:
1. Ungiftig und geschmacklos, umweltfreundlich.
2. Beständigkeit gegen brennend, korrosiv und statisch, flammhemmend, schwer entflammbar.
3. UV-Strahlung automatisch filtern und die Gesundheit der Familie schützen.
4. Die Vinylbeschichtung kann die helle Farbe, die hohe Stärke und die starke Skalierbarkeit liefern.
5. Silbergrau und Kohle können die Blendung verringern und die Sichtbarkeit verbessern.
6. Einfach zu installieren und zu reinigen.
7. Witterungsbeständigkeit
8. Gleichmäßige Maschenweite, feste Fixierung und hohe Zugfestigkeit
9. Sehr weich und flexibel, wird nicht dellen, knittern oder lösen.
10. Haltbar und beständig gegen das Element, sogar Salzluft.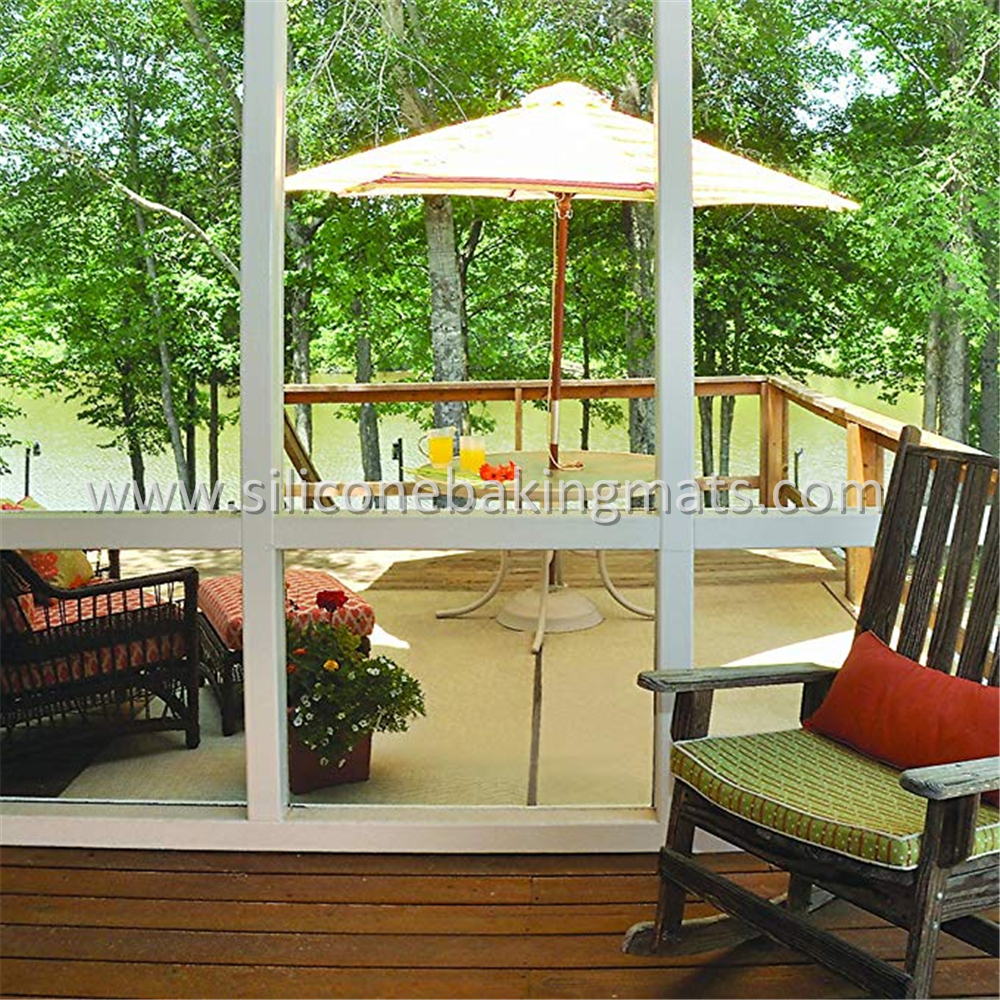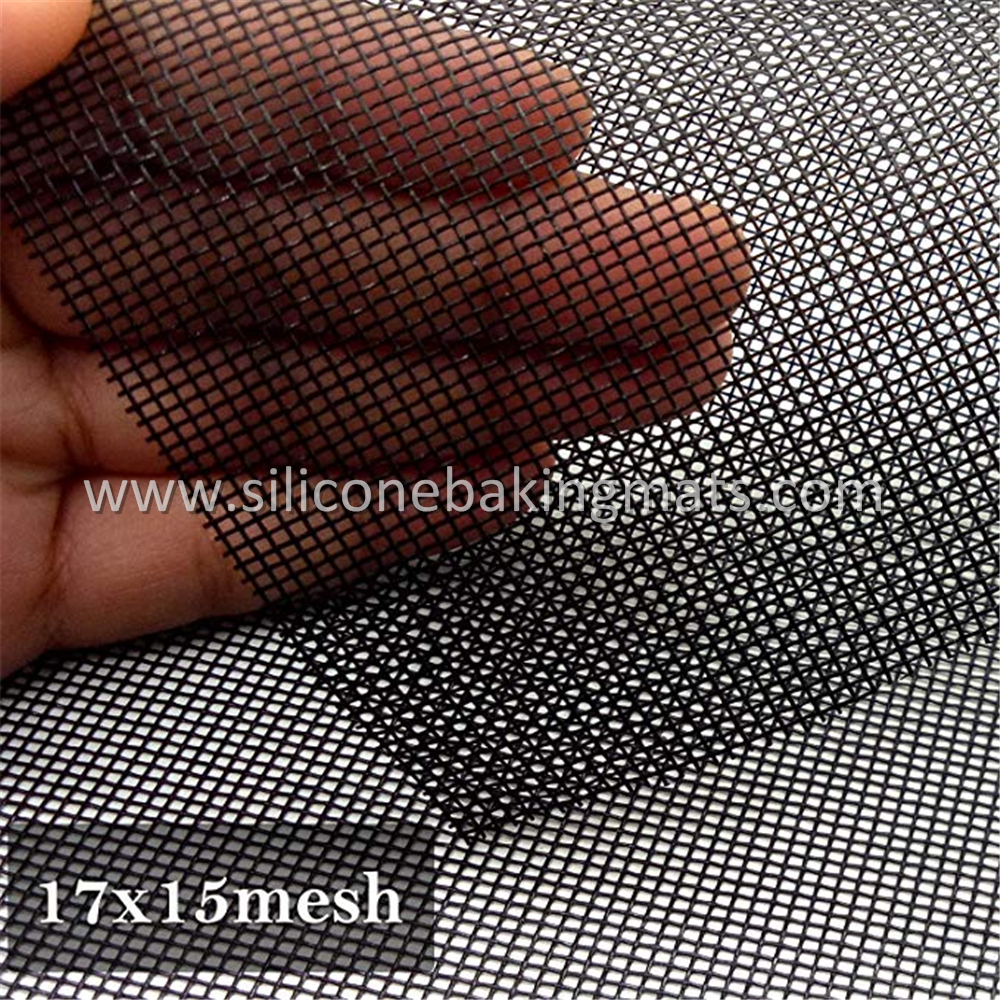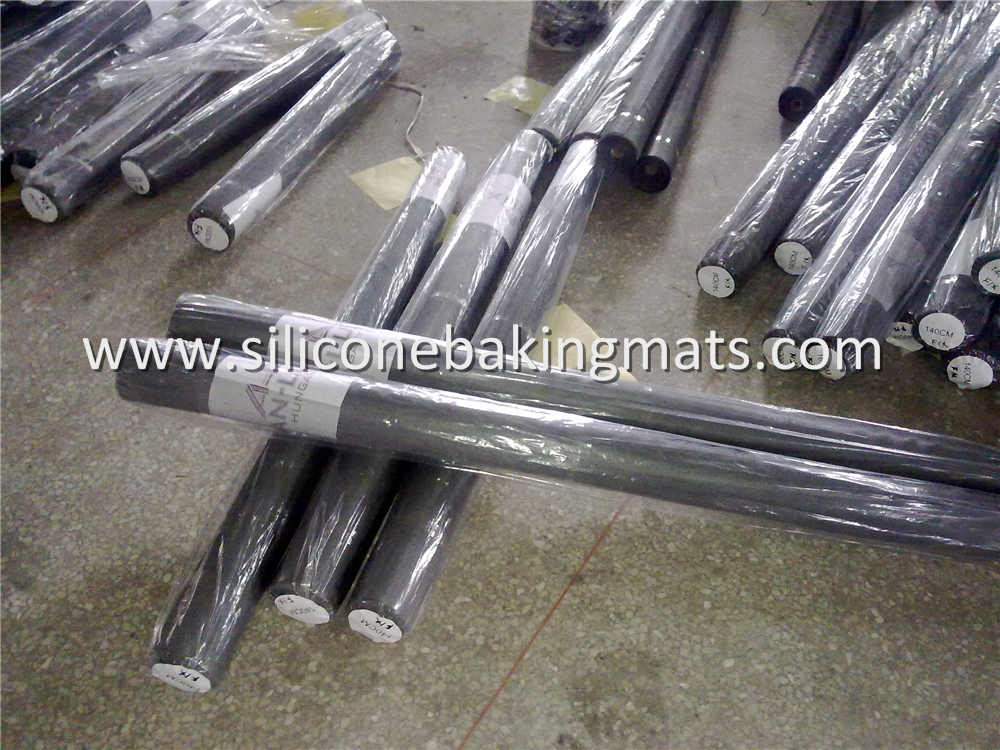 Anwendung
Fiberglas Insekt Bildschirm ist weit verbreitet als Fenster oder Türen Bildschirme verwendet, um Insekten, wie die Moskitos, Fliegen und Käfer in der Konstruktion, Haus, Büro, Obstgarten, Ranch und anderen Orten zu halten. Es kann UV-Strahlung filtern, so kann es auch als Terrasse und Pool Türen oder Bildschirme verwendet werden.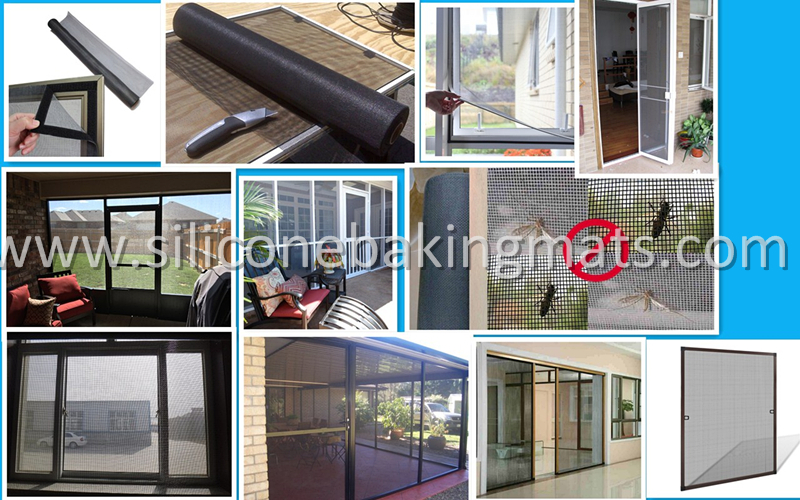 Technische Daten
Maschengröße: 14x14, 16x14, 16x16, 18x14, 18x16, 18x18, 18x20, 20x20 usw.
Breite: 24 ", 28", 30 ", 32", 34 ", 36", 40 ", 42", 48 ", 60", 72 ", 84", 108 "
Länge: 25 ', 50', 100 ', 300', 1000 'usw.
Einheit Gewicht: 90-160g / m2
Farbe : Holzkohle, Grau, Braun, Weiß, Grauweiß, Gelb, Blau, Grün, Rot usw.
Metric

Imperial

Fabric Construction

7 x 6 ends/cm

18 x 16 ends/inch

Mass per Unit Area

115g/m3

3.4oz/Sq.Yd

Width

279mm to 2743mm

11 to 108 inches

Width Tolerances

-0.0/+12.0mm

-0.0/+0.5 inch

Roll Length

30m, 50m, 100m, 300m etc

100 feet, 164 feets, 228 feet, 600 feet

Roll Tolerances

-0.0/+500mm

-0.0/+1.6ft

Colour

Charcoal, Silver Grey, Green, Bronze, White, Blue, Purple, Red etc.
Characteristics

Test Method

Units

Tolerances

Nominal Value

Area Weight

ASTM D3776

g/m2

+/-3%

115.0

Construction

ASTM D3775

Ends/Inch

+/-10%

18 x 16

Breaking Strength

ASTM D5035

N

N

+/-10%

350 (Warp)

275 (Weft)

Fabric Stability

ASTM D4912

N

N

+/-10%

53 (Warp)

44 (Weft)

Fabric Stiffness

ASTM D3656

Gurley Points

Gurley Points

+/-10%

2.7-4.5 (Warp)

2.7-4.5 (Warp)

Flame Resistance

ASTM D4372

PASS

Coated Yarn Thickness

ASTM D1777-96

Inch (mm)

+/-0.001''

0.011 (0.280)

Standard Dimensions

Width

Length

Inch (mm)

Foot (m)

+/-2mm

+/-1%

14-108 (356-2743)

100/600(30.5/183)

Standards Conformity

ASTM D 3656-04
Paket
1. Rollen auf Papierrohr, jede Rolle in einem Polybeutel, 1-6 Rollen in einem Karton
2. Rollen auf Papierrohr, jede Rolle in einem Polybeutel, 6-10 Rollen in einer gewebten Tasche
3. Benutzerdefiniertes Paket kann verfügbar sein.
Ein 20GP: 75.000m2-90.000m2
Ein 40HC: 200.000m2-220.000m2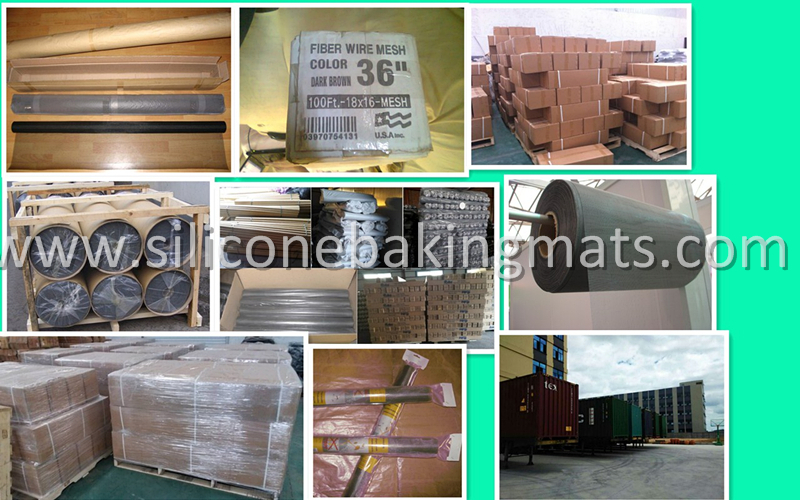 Produktgruppe : Fiberglas > Fiberglas Insektenschutzgitter